You know everyone loves to play games, the type can differ from others. It can be outdoor games or indoor games. Today we are going to know about indoor games and especially online games. These games are played on PC or mobile. So let's start our blog on the top Trending Games on YouTube.
There are based on recent data these are the Top 5 Trending Games on YouTube trends. The list is given below.
Minecraft
Fortnite
Grand Theft Auto V
PUBG Mobile
League of Legends
Before we start I wanted to tell you that these games are on multiple platforms. It can be Android, iOS, Nintendo Switch, Xbox One, Microsoft Windows, Classic Mac OS, PlayStation, etc. At the very first we are going to know about Minecraft, which is at the top of YouTube Gaming.
1. Minecraft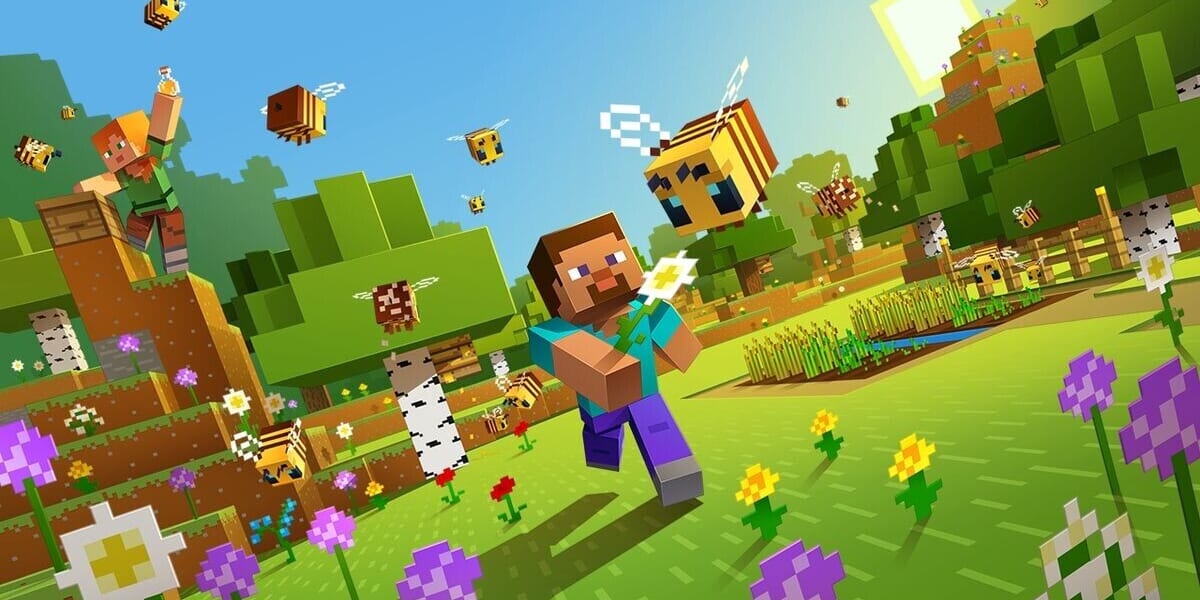 Minecraft is a multiplayer online trending game, it can be played on PC, iOS, and Android devices. You can play on any of these devices, with the same in-game id. Minecraft is the first game that got exposure on YouTube. Even the biggest YouTube content creators like Pewdipie and Ninja also try this trending game. Today Minecraft is the most searched game on YouTube. Minecraft has an overall 53.3 Billion views on YouTube. This game is all time trending game on youtube.
also check –  List Of Best PlayStation 5 Games Of All Time : PS5 Games
2. Fortnite
Fortnite is one of the most popular games after Minecraft on YouTube trending games. In 2019 it ruled over YouTube, and it was the most talked game on YouTube. Because of this game, we meet some amazing YouTubers like Ninja and Myth, who uploaded a lot of content of Fortnite gameplay on Youtube. This trending game on youtube is a really good game to play when you feel bored. You can play this game on platforms like iOS, Android, Xbox One, Nintendo Switch, PlayStation, Microsoft Windows, Classic Mac OS, etc. With the high popularity of this game, you can start your YouTube channel. and make some money with this trending game.
3. Grand Theft Auto V – GTA5
Grand Theft Auto V is released in the year 2003 but still, it has a powerful audience. Grand Theft Auto V has a place in the top-selling video games. This trending game on youtube has earned billions of views on YouTube. Grand Theft Auto V holds its name in the trending games. Many YouTubers played this game and made YouTube content using streams, shorts, and videos. Some of them make tutorials on how to finish this game and lots of others make funny/win/fail videos. This game can be played on Playstation, Xbox, Windows PC, etc.
4. PUBG Mobile
Woah! Finally, the name of the game revealed itself, which was the most-played game on YouTube. This shooting, action, and trending game is on YouTube in the popular game mobile devices. PUBG is a game that has too big of a community. You can participate in the Esport level of the tournament. Or if you can earn money using streaming or uploading videos on YouTube. No need to say any more about this game, this game itself is a level-up that is all over the world.
5. League of Legends
This game is also one of the best trending games. It also has a very huge fanbase worldwide. Lots of players play this trending game on YouTube. The reason behind making a place on the trending game on YouTube is the vast community of players. This game is based on daily events, you can easily play it for 2-3 hours. So if you're going to stream this game then you can easily gain a nice amount of watch time.
So these are the trending games on YouTube right now. If you're looking for the games trending on youtube, this article helps you a lot. So if you like my article and want to know more about the amazing content of gaming. You need to check out YouTube Trends and see the blog section of the website. On this website, you can check the trending videos of multiple categories like Sports, Gaming, News, Science & Technology, Music, and Movies. Keep in touch to learn more.